Consequence Scanning Making Waves
It's been just over three months since we released Consequence Scanning into the world and it's already making waves. We've been running sessions through meetups, at tech events – including CogX19 and the Fringe by Design Festival in Scotland – and with a range of organisations, founders and incubators.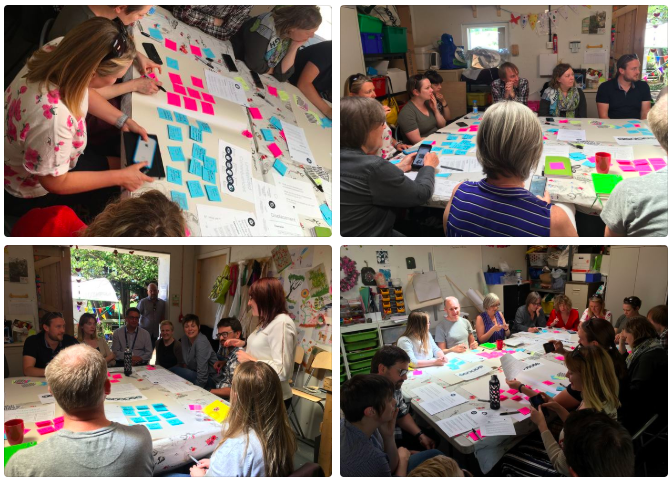 Consequence Scanning is the new agile practice for responsible innovators and one of the free resources from the TechTransformed programme we've designed to help organisations designing and building tech products and services to reconcile big-picture ethics with hands-on delivery. 
Each event focuses on three questions 
What are the intended and unintended consequences?

What are the positive consequences we want to focus on?

What are the consequences we want to mitigate?
This creates a dedicated time and a structured format for considering the potential consequences of what you're making  and is designed to fit alongside other agile practices in an iterative development cycle. We're really pleased to see that there is already a growing community of people and organisations using this to help them consider the consequences of the tech they're building on people and society and mitigate potential harms or disasters before they happen. 
"By considering the unintended consequences of our work we've been able to highlight future issues and opportunities, helping us to deliver better services and improving the dynamics of our team."

George Unsworth, CEO, Mortar – Finance Innovation Lab Fellow
Everyone that practices Consequence Scanning is taking immediate and practical steps to be responsible innovators and change how technology is made. 
The beauty of Consequence Scanning is that it is lightweight and simple to understand – you don't need a lot of materials, preparation or even expertise to conduct or participate. The important part is doing the thinking and acting on it.
We really appreciate the feedback we've been getting, including this write-up from Peter Wells at the ODI.  
If you've run a Consequence Scanning event with your organisation please let us know how you found it with our short survey. We're planning to release version 2 in the Autumn and appreciate all the feedback we're getting to understand more about how people are using it in practice and make it even better. 
"The iterative process was very helpful, I can definitely see how it would engage team members working on product development to really consider the impact or what they are building, and actively be involved in mitigating harm while maximising benefits early on."

From our anonymous survey
Finally, if you're interested in seeing how a Consequence Scanning event looks, CEO, Rachel Coldicutt gives Tom Scott a quick introduction in his series on 'How To Build An App', in the episode on 'How To Make Sure Your App Isn't Evil'.
---