An anthology of science fiction stories written by women, for everyone
Get the free paperback on ebay |  Download the free book
£3.34 post and packing (UK) | 1MB epub
"The starting point for building a better future is to imagine that future"  Catherine Mayer, author & co-founder of the Women's Equality Party
Technology is transforming how we live, love, learn and earn but only 19% of the people who create it are women.
From Star Trek to Snow Crash, new technology is deeply influenced by science fiction – and women are often under-represented in the stories that inspire new innovations and inventions. Can different stories about the future make it easier for more women and girls to succeed as inventors, innovators and entrepreneurs?
This anthology reimagines space travel, fertility, productivity, dating and family life, and imagines what emancipation and electronic freedom could look like and features contributions by Anne Charnock, Becky Chambers, Cassandra Khaw, Liz Williams, Madeline Ashby, Molly Flatt, and Walidah Imarisha.
"These narratives give me hope for what the world will look like when the tech industry is more inclusive & representative of society than it is today." Dr Anne-Marie Imafidon MBE, Stemettes
"Provocative, thought-provoking work by some of the sharpest voices in the field." Alastair Reynolds, science fiction author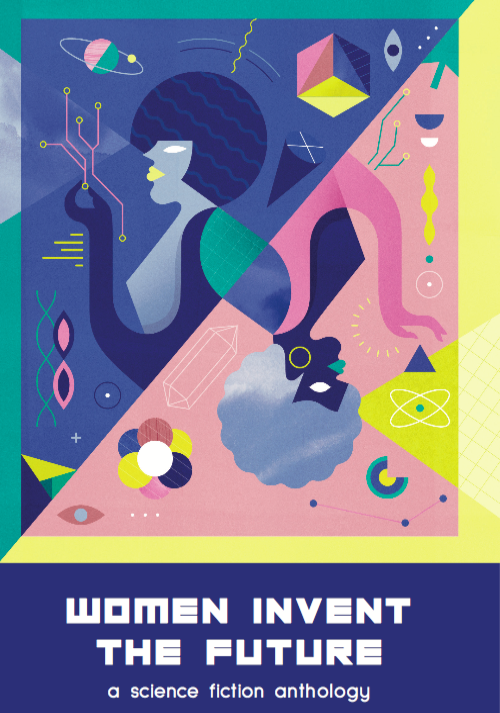 (1MB, epub)
Unfortunately, we don't have a version of the anthology for Kindle. If you're experiencing difficulties with downloading the epub it is worth checking that your iBooks app is up-to-date and there are no restrictions set in Settings that could be preventing the book opening properly.
Ctrl+F
Women Invent the Future is part of our Ctrl+F programme of work which aims to create a culture where more women and girls can succeed as inventors, innovators and entrepreneurs.
We gave away free copies of the anthology at Nesta's FutureFest 2018 where Doteveryone CEO, Rachel Coldicutt, chaired a discussion with  Molly Flatt, Anna Rafferty and Anjali Ramachandran  on what would happen if more stories of the future were told by, and for, women in all their diversity.
We would like to thank the innovation foundation Nesta for their support of Ctrl+F. Through events such as FutureFest, storytelling and public engagement Nesta works to make conversations about the future, and emerging technologies, more open and inclusive.