Doteveryone's team regularly contribute to broadcast, print and online media.  If you are a journalist and interested in speaking to us please contact us on [email protected] or on 020 725 79397. For urgent, out of hours enquiries please call 07544 170 731
If you would like to invite us to speak at your event please complete the following speaker request form.  
Upcoming events: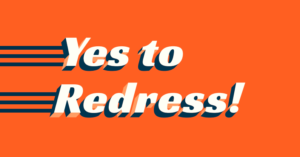 December 5, 2018 | Resolver, 56 Ayres Street, London, SE1 1EU
Yes to Redress! is the first in a series of free meet-ups with Doteveryone and Resolver to bring together the organisations and individuals who are leading the charge in promoting the digital rights of the public, and enabling them to seek redress in the online world.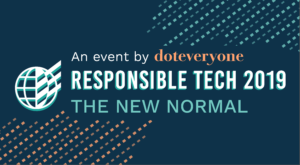 January 31, 2019 | British Library, London
A one-day event by Doteveryone with Omidyar Network.
Join world-leading experts, practitioners, policymakers, funders and tech leaders to help make 2019 the year the industry comes together to build a more positive future where responsible technology is the new normal.
Recent events: 
September 2018 – Society in the Loop – a one-day event
July 2018 – Westminster Briefing on Doteveryone's Green Paper, Regulating for Responsible Technology
April 2018 – People, Power and Technology Report Launch